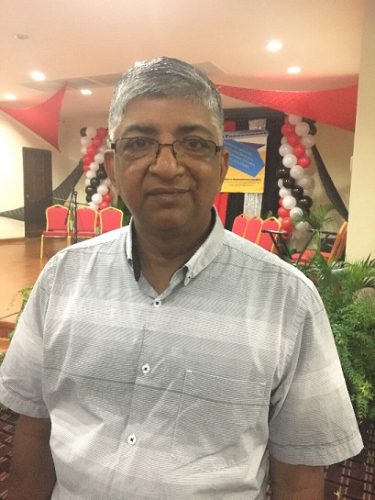 Even as the University of Guyana recently concluded its inaugural Diaspora Engagement Conference, the lack of youth involvement is something that certainly has not gone unnoticed.
Two Fridays ago, the University brought the curtains down on its five-day conference which was held under the theme: "Dreaming Diaspora Engagement, Doing Diaspora Engagement". The conference also concluded with the installation of Professor Ivelaw Griffith as the tenth Vice Chancellor of the University.
The conference organized by the University was also reported to have seen some 200 stakeholders and leaders in the diaspora engage in various fora and symposia towards the strengthening of partnerships with overseas organizations.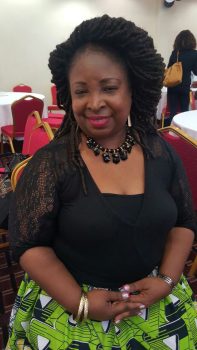 However, for one US-based Guyanese who has been living abroad for the past 23 years, there is a lack of youths attending these kinds of conferences. I am very much concerned about youth engagement in these conferences. "There is a gap, there is a lack of youth attending these conferences. I am not sure what the reason for not being here is. I saw a few of them and I spoke to them and I was made to understand that they were students of the University of Guyana," Guliana Jacobs, who lives in New York,  told Stabroek News.
Towards this end, Jacobs said that she would be making a proposal for the University to have a much needed diaspora youth engagement conference, "something similar to this where the youths in the diaspora, not only in New York but all over, bring them together so they can exchange ideas. Maybe have exchange programmes."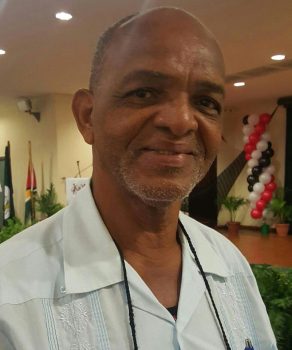 She added that, "My proposal is that I would really like to see more youths involved in these kinds of forum. The youths are our future and they are up on the technology. All they need is that opportunity and they need to be a part of the discussion because they have to help us to understand how to engage them. We need to talk to them. We need to get them involved and guide them."
Jacobs who usually conducts workshops in Linden and Kwakwani also commended the University for hosting the conference since she said there are many in the diaspora who "feel disconnected. So we have been trying to get this done. The conference has now opened the door for discussion. I have benefited from the ideas that were shared, it was great to sit with Guyanese to have an idea how they see the diaspora and what they expect from us and for us to express our concerns as to how we can connect and how we can be a part of the development of our country. A lot of Guyanese would like to be involved. They are passionate about their country, emotionally and they want to be here physically."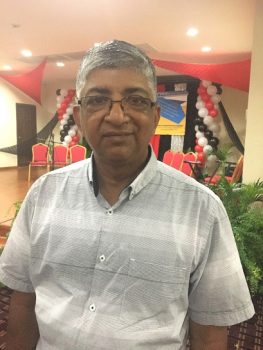 "However, that avenue didn't exist so I feel that this is a door that has opened which would allow us to come in. the fact there is going to be an engagement centre I am hoping that some sort of strategy is going to be set up that we can know where to go when we want to give back to Guyana or to afford our expertise to the development of Guyana and the people of Guyana," she asserted.
While she noted that the discussions and ideas coming out of the conference were "right on the mark." She was quick  to add that, "It is just a matter of coordinating it and ensuring a working document, not only a document comes out of this."
"Prepared to return"
For Wazir Mohammed, a professor at  Indiana University in the US, he is prepared to return "if the conditions are right". Mohammed told Stabroek News at the closing of the conference that he returned to Guyana in January where he was appointed as the special technical adviser to former Education Minister Rupert Roopnaraine. "I did a lot of work in the Ministry of Education and I am happy with the work that I did. I have been overseas for seventeen years. I did my PhD and then I got a job as an assistant professor. My goal has always been to serve my country. Being back and being the special technical adviser to the Minister I can say has been the most rewarding thing I have done in seventeen years."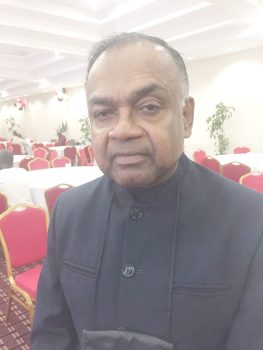 He added that the experience was not only rewarding for him, but also Guyana since he was able to bring a wealth of experience. "…In terms of my humanism, my practice to bear on the Ministry. I would do it again if asked and I am prepared to come back if the conditions are right."
Another overseas-based Guyanese, Paul Tennassee, hailed the conference as a successful one. "This is the second time I am coming that the Vice Chancellor has convoked a conference of Guyanese abroad and I definitely think more concrete things and follow ups will come out of this."
For his part, Tennassee said that he would have facilitated several workshops in Guyana centred on ethical and transformational leadership, entrepreneurship and small business.
While he noted the country's abundance of resources and "bright" people, he said that the diaspora still has a role to play in aiding the Guyanese at home to "build issues of our national identity."
Meanwhile, Dr. Kenneth Daniels who left Guyana as a teenager said that he made a promise to himself since then that he would have returned a decade later. "I came back about two years ago after I made a promise that I would be back in 10 years, even though it took half a century for me to return."
While it has been somewhat of a "cultural shock" Daniels said that one of the things that he noticed in his two years back is that there is a general despondency in the country. "Not just in the area where I settled or in Georgetown, but throughout the country and the more I intermingle…and I took special aims to travel on the buses and get my feet on the ground and I can understand why people feel so despondent but I don't think they should continue to feel like that because there is hope," he said.
At the moment he said that he is looking to secure his medical licence so that he can practise in Guyana.