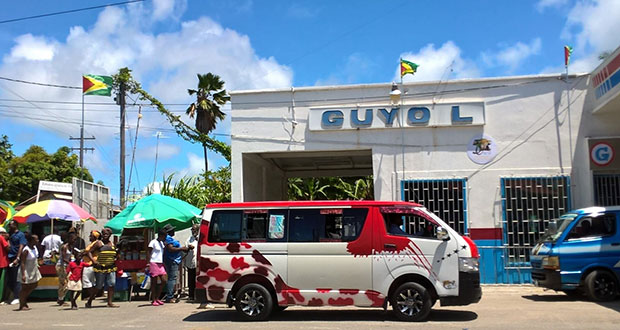 GUYANA CHRONICLE July 3, 2016
 By Margaret Burke
THE East Coast Demerara village of Victoria, initially known as Plantation Northbrook, was renamed in honour of (Queen) Victoria after the village was purchased in 1839. Though some people may think differently, history has shown us that as a result of a petition to the queen made through the governor, it was clearly stated that the name (Victoria) be used in honour of Her Majesty.However, others have contended that the name given to this village stemmed from the 'victory' that was gained when the emancipated fathers (and sisters) made the decision and eventual effort to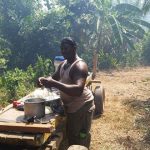 acquire this portion of land (then plantation) as their own, and to accomplish their own goals. The emancipated fathers also thought the name appropriate to recognize the first village bought with money put together by a figure registered as eighty-three of them, who came together from five neighbouring estates: Ann's Grove, Douchfour, Enmore, Hope and Paradise.
These men had pooled their resources and bought the village -– Plantation Northbrook — for 30,000 guilders, or $10,283.63. After the purchase, each of these emancipated fathers was assigned one lot of land.
Travelling from Georgetown along the East Coast Demerara Corridor, one would find Victoria some 18 miles away from the city; and on average, it takes about thirty minutes of vehicular travel to get to this point. This village is bordered by Cove and John on the west and Belfield on the east.
CANNOT NOW FEED ITSELF
Victoria, like many other villages born out of slavery, has an economic history that is grounded in agriculture. And stemming from the latter is the spin-off of agricultural produce, ranging from ground provisions to fruits to vegetables and to other related commodities. The fact is that an average of just over 40 per cent of the people in the village now depends on agriculture for a livelihood -– far less than it was many years ago; yet, agriculture plays a major role in forming the backbone of the village economy, contributing largely to its economic development.
However, scholars within the village have pointed out that, for more than four decades, Victoria ceased being food sufficient from its agricultural endeavours, and cannot now feed itself, as farm lands have long been abandoned; and while much effort at farming is still evident by a fairly large number of farmers, the village is nowhere near producing enough for itself.
Nonetheless, farmers, having the need to create income, can still be found rearing and reaping for sale in markets and business places outside of the village.
COMBINATION OF FACTORS
Discussions held with farmers and village leaders alike have made one thing very clear: a combination of factors has contributed to severe slowing down of agriculture in the Victoria backlands.
Farmers have suffered largely by poor drainage and irrigation in the backlands; and because most farmers get to their farms by small boats, which they generally paddle, whenever there is severe flooding, they can hardly even find their way into their farms. And when the water has all gone off the farm land, farmers then find themselves experiencing much spoilage of fruits, vegetables and ground provisions.
This frustration discourages farmers from attending to their farms; and, over time, many farmers have left tillage of their land and sought other means of income.
The flooding situation, according to many farmers, was a deliberate act to undermine their efforts to continue to be independent and successful in their endeavours as villagers.
Praedial larceny has also contributed to the challenges facing farmers. Scholars say others reaped from unoccupied farm lands, and this situation continued unabated for a while without input from farmers. When nothing was left on those abandoned farmlands, reapers turned to lands owned and being planted by farmers.
VILLAGE RANGER
Wilbert Wilson became an effective ranger within the village after many years of this free-for-all reaping had exacerbated the situation of praedial larceny. The presence of the ranger brought some order to agricultural enterprise, with farmers being able to reap what they had sown, and it continued like that for a long while.
In addition, many portions of the so-called vacant lands were bought up by farmers and businessmen within the village, which again brought some order and fairness to agricultural enterprise.
GUYANA MARKETING CORPORATION (GMC)
The Guyana Marketing Corporation (GMC) was created with farmers in mind, and those in Victoria benefited from its existence. Farmers from across the country were encouraged to use the GMC as an outlet to get their produce sold, and many of them did.
The farmers in Victoria also made use of this corporation, and it became a 'friendly' place for them to sell not only the produce which they reaped from their farms, but also to foster their swine-rearing industry. In the village at that time, pig rearing was one of the major sources of income generation for farmers.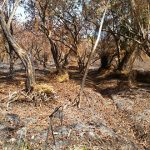 BITTER CASSAVA
There was also a market for starch – a product that is a spin-off from bitter cassava, which was also planted by farmers on a large scale in the village at that time.
From that variety of cassava came a range of other edible products: cassava bread, quinches (small cassava bread folded with grated, sweetened and sometimes coloured coconut in the middle), and cassava casreep, for tasty pepper-pot; as well as starch, coming from the sediments of the cassava water which makes the cassareep. Currently, a few cassareep and cassava bread makers still ply their trade. However, they mostly use cassava that is shipped to the village from other parts of the country.
COCONUT INDUSTRY
At this very important juncture in Guyana's development, when there is much talk and movement on coconut and the coconut industry, this once very thriving industry in Victoria can now be considered almost dead. There are just a few persons still making coconut oil and other coconut products for sale.
One of the main products that some make from the coconut is 'pressed oil'. This is oil produced from the coconut by way of squeezing it out of the grated nut, but not carrying it through the process of boiling. This particular type of coconut oil is always in demand, and the demand is always more than the supply.
The usual boiled coconut oil is also now more in demand than had obtained some years ago. It is not needed just for cooking, but for uses in hair and skin treatment, and for medicinal (drinking) and other purposes.
Some Victoria leaders are of the view that most of the industries in the village are now in deep slumber. In any event, the current crop of coconuts cannot sustain the industry, and if this industry is to survive and make progress, there needs to be intervention at the highest level.
ANIMAL HUSBANDRY
Currently, animal husbandry is being done on a scale that is not sufficient to impact the village economy, but plans are in the pipeline for its renaissance.
Discussion will be continued on this subject in Part 2 of this article, when some in-depth analysis would be done. The role of the CDC in the village, as well as other matters, will also be discussed