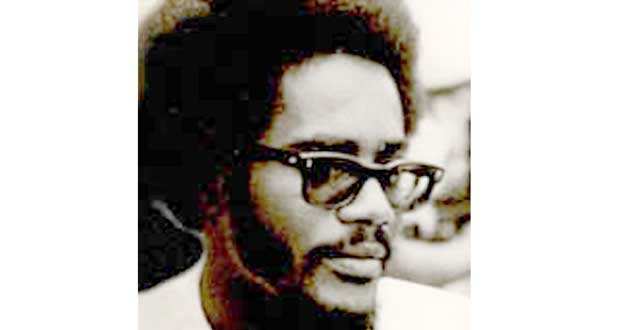 guyana chronicle June 20, 2016
 THE Working People's Alliance (WPA) will hold a symposium on Guyana's Independence journey over the last 50 years at the National Public Library, Georgetown today in observance of the 36th anniversary of Walter Rodney's assassination.The symposium will begin on 16:30 hrs. The party in a statement said it views this event as an opportunity to expand the national discourse and to ground with the people about their collective condition.
Titled "Guyana at 50: Looking Back to Look Forward", the symposium is intended to be a reflection on the party's experiences these five decades as a newly independent nation and what kind of future Guyana can imagine in the next 50 years.
"What have been our major challenges and how have we navigated them? What lessons can be learned as we prepare to embark on our next 50 years? What is the significance of Walter Rodney and his ideas to the shaping of our Independence praxis? In the end, what have we achieved as a nation that reflects a decisive shift away from our colonial past?
"We hope that these and other related questions would generate a healthy discussion that could benefit Guyana's forward movement. We believe that such a discussion is a fitting way to remember Walter Rodney, who expended a lot of his intellectual and activist energies asking questions about Independence and working for an Independence praxis that centres the peoples of our country, in particular the toilers and the downtrodden."
The speakers will be Dr Alissa Trotz, Dr Janet Bulkan, Ms Tabitha Sarabo and Dr David Hinds.