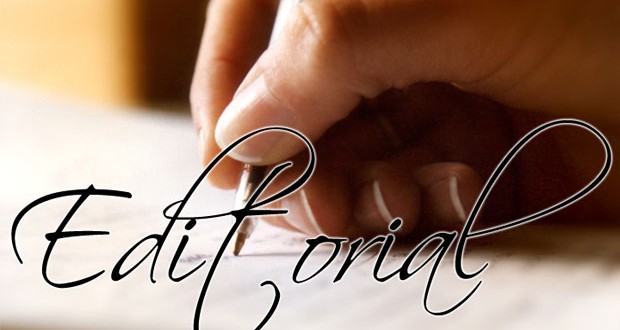 guyana chronicle editorial
 THIS past week, Guyana observed its 46th anniversary as a Republic; a Republican form of government is one in which ultimate power resides with the people. When Guyana became a Republic in 1970, for us it meant transferring ultimate power from a monarchy to the people of Guyana.In that regard, our move to Republicanism represented a consolidation of our independence, which was attained four years earlier. Guyana was the first Anglophone Caribbean country to declare itself a Republic, and is today one of three countries in the sub-region with that status; the other two being Dominica and Trinidad and Tobago.
This year's observance was more civic in nature; the annual Mashramani carnival has been moved to coincide with the 50th anniversary of Independence. Instead, there was in Georgetown a flag-raising ceremony which was attended by tens of thousands of citizens, who were treated to speeches that emphasized patriotism.
Some have opined that this was a more fitting way to mark our Republic anniversary, and that perhaps it makes sense going forward to delink the carnival from such national observances. We feel that, given the general decline in patriotism and the overemphasis of the dancehall and party culture, it is an idea worth considering. Our national observances, we feel, should be moments for national reflection on the proverbial road travelled, and should be times when the country engages in serious introspection and recollection.
This year's Republic anniversary is part of the country's 50th Independence anniversary. As we observed above, in a real sense, Republicanism is an extension of Independence. We have to admit that as we moved further away from the ethos of Independence and Republicanism, the nationalism which they engendered has waned considerably. One major factor in this regard has been our intense political divide, which is exacerbated by our ethnic diversity.
The deep partisan political culture has often stood in the way of national cohesion and purpose. This condition has severely hampered our ability to translate our Republicanism and Independence into socio-economic equality and development. The absence of the leadership of the political opposition and the vast majority of its followers from the recent Republic observance must once again summon us to the realization that we have a lot of work to do to make our National Motto a reality.
The vacuum created by our lack of political unity has been filled by a sense of alienation on the part of the wider society. Many of our older citizens — the Independence generation — have moved on or have retreated into the shadows, while members of our younger generation have generally kept their distance from any serious commitment to the nation. The once vibrant sense of nationalism has been replaced by political party loyalty, extreme ethnic polarization, and a growing individualism. This individualism is especially stark among the youth, who have generally drifted into a mode of permanent revelry — almost anything and everything is cause for 'a lime and a party'. This condition has had dire consequences for our education, our identity, and our overall cultural reflexes.
We cannot continue to pretend that all is well. We feel that the arrest of this national slippage demands bold and visionary leadership on both sides of our political divide. We need leadership which can differentiate between party loyalty and national imperatives; which views the interest of the nation as paramount to those of the party; and which is prepared to move beyond the crippling politics of party domination. Our political leaders have to move beyond sloganeering and reach for a substantive politics that speak to more that our raw political emotions. We cannot continue with a political form that is devoid of genuine possibilities for national substance.
If our Republicanism must mean anything substantive, it has to begin to invest in, and articulate, the sovereignty of the people, in whom ultimate power resides. This means that the people, all of us, must be empowered in all dimensions.
Economic empowerment cannot, and must not, wait much longer; the more impoverished the poor continue to be, the more meaningless our Republicanism is.
And real political power has to be transferred to the people in their localities. The long absence of local democracy has to be one of the loudest indictments of our Republicanism. We have to correct that if our Republicanism is to be revived.